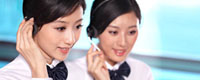 Name: Lisa Liu
Tel: 0086-0532-87670823
Fax: 0086-0532-80687027
Mobile: 0086-13730919161
E-mail: chinagascylinder@163.com
Skype: lisa_qingdao
Skype: baigongcn
Skype: cnbaigong
Skype: cngascylinder
QQ: 1722660976
QQ: 2100467747
QQ: 1296442798
QQ: 2376763120

| | |
| --- | --- |
| | Product name : Argon Gas |
Details:
PRODUCT NAME: Argon, compressed
CHEMICAL NAME: Argon
FORMULA: Ar
SYNONYMS: Argon gas, Gaseous Argon, GAR
Argon is sold as pure product > 99.99%.
CAS NUMBER: 7440-37-1
EMERGENCY OVERVIEW
Argon is a nontoxic, odorless, colorless, nonflammable gas stored in cylinders at high pressure. It can cause rapid suffocation when concentrations are sufficient to reduce oxygen levels below 19.5%. It is heavier than air and may concentrate in low areas. Self- Contained Breathing Apparatus (SCBA) may be required.
STORAGE: Cylinders should be stored upright in a well-ventilated, secure area, protected from the weather. Storage area temperatures should not exceed 125 °F (52 °C) and area should be free of combustible materials. Storage should be away from heavily traveled areas and emergency exits. Avoid areas where salt or other corrosive materials are present. Valve protection caps and valve outlet seals should remain on cylinders not connected for use. Separate full from empty cylinders. Avoid excessive inventory and storage time. Use a first-in first-out system. Keep good inventory records.

HANDLING: Do not drag, roll, or slide cylinder. Use a suitable hand truck designed for cylinder movement. Never attempt to lift a cylinder by its cap. Secure cylinders at all times while in use. Use a pressure reducing regulator or separate control valve to safely discharge gas from cylinder. Use a check valve to prevent reverse flow into cylinder. If user experiences any difficulty operating cylinder valve, discontinue use and contact supplier. Never insert an object (e.g., wrench, screwdriver, pry bar, etc.) into valve cap openings. Doing so may damage valve causing a leak to occur. Use an adjustable strap-wrench to remove over-tight or rusted caps.
Argon is compatible with all common materials of construction. Pressure requirements should be considered when selecting materials and designing systems.
DOT HAZARD CLASS: 2.2
DOT SHIPPING LABEL: Nonflammable Gas
DOT SHIPPING NAME: Argon, compressed
IDENTIFICATION NUMBER: UN1006
REPORTABLE QUANTITY (RQ): None
SPECIAL SHIPPING INFORMATION: Cylinders should be transported in a secure upright position in a well ventilated truck. Never transport in passenger compartment of a vehicle.