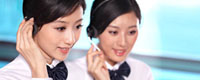 Name: Lisa Liu
Tel: 0086-0532-87670823
Fax: 0086-0532-80687027
Mobile: 0086-13730919161
E-mail: chinagascylinder@163.com
Skype: lisa_qingdao
Skype: baigongcn
Skype: cnbaigong
Skype: cngascylinder
QQ: 1722660976
QQ: 2100467747
QQ: 1296442798
QQ: 2376763120

| | |
| --- | --- |
| | Product name : China export medical oxygen flow meter |
Details:
China export medical oxygen flow meter
Product Description
Medical Oxygen Flow Meter
The flowmeter with humidifier is used in reducing gas pressure and adjusting the gas volume, which rescue patient and treat as oxygen therapy by hospital. Also may make using of other gas reduced pressure and the control flow.
Product main feature: The product has artistic outlook, and flow control comfortable and stable. The reductor is adjustable; The structure is unique, and the performance is reliable. The stainless steel floater and the orange substrate flowmeter have a especially visual effect; The international standard connect way, is suitable for all kinds of gas bottle installation.
Range of application
Give oxygen for first-aid or oxygen uptake for the people who are lack of oxygen.
How to use
1.Open the valve of oxygen cylinder after connect the screw nut of air intake closely.
2.Connect the oxygen pipe to the oxygen outlet firmly.
3.Demount the humidifying cup(anti clock wise rotation),put some distilled water in (purified water or plain boiled water can also take place),the water quantity should be between the bottom and top tick mark,then tighten up the bottle cap to the humidifying cup(clockwise rotation).
4.Rotate the flow regulating valve to the rate you need (anti clockwise to up,clockwise to down,till to close),then put it to nose to use.
5.Close the valve of oxygen cylinder firstly while not using,then close the flow regulating valve until the pointer of oxygen manometer return to zero.
Attention
1.Make sure there is no ash on the connector and check the screw thread,then install the inhalator.
2.Make sure the flow meter is vertical to the floor and flow regulating valve is closed,then open the valve of oxygen cylinder slowly,regulate the flow after the high pressure gauge shows the pressure of the oxygen cylinder.
3.No drastic shock,far away with the corrosive substance,and no oil stain.
4.The set screw of the safety valve can't be rotated at random,non-professional people are forbidden to dismount.
Condition for storage
Should be kept in the environment whose humidity is less than 90%,no corrosive gas and drafty.
Quality guarantee period
We will fix or change the oxygen inhalator within a half and a year after the day of living the company when it can't proper functioning,it should be under the condition of obeying the rule of storage and using.
Specification
1.Forbid to use the Buoy Type Oxygen Regulator to take oxygen atomization treatment.
2.Forbid to dismount by yourself.
3.The defects liability period is 18 months.