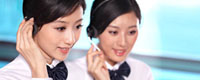 Name: Lisa Liu
Tel: 0086-0532-87670823
Fax: 0086-0532-80687027
Mobile: 0086-13730919161
E-mail: chinagascylinder@163.com
Skype: lisa_qingdao
Skype: baigongcn
Skype: cnbaigong
Skype: cngascylinder
QQ: 1722660976
QQ: 2100467747
QQ: 1296442798
QQ: 2376763120

| | |
| --- | --- |
| | Product name : 30Lb disposable helium tanks |
Details:
Helium is a non-toxic, not-flammable, inert gas that occurs naturally in the air we breathe and is also found underground. Although considered a safe gas, it should never be inhaled intentionally as it can cause suffocation.
Disposable helium tanks 30Lbs
Our smallest and cheapest disposable helium tanks, ideal for celebrations and events at home where you only need to inflate a very small number of balloons. Only weighing around 4kg, this convenient, light and simple to use canister is perfect if you need to take it to a venue or transport by car. The disposable helium tanks 30lb model willinflate up to 30pcs 9" latex balloons or around 15pcs 18" foil balloons, and can be stored if you need to use it for one or more occasions. Your disposable helium tanks is delivered by courier and once you've used all the helium, you can take it to your local household recycling centre.

Disposable helium tanks are the best balloon partner when celebrate the birthday/anniversary and any other celebration parties.
The idea of a party always brings to mind a lot of fun, food, and of course, balloons. Whether you are celebrating a birthday, anniversary or some other special occasion there is nothing quite the color and splendor of balloons to liven up the atmosphere. Often though the thoughts of having to purchase the balloons and transport them fully inflated across town is not very appealing and could be downright discouraging. But wait, what about a disposable helium tank? These tanks are the perfect solution to your dilemma and will provide you with the ability to have balloons at your party hassle-free.

Disposable helium tanks are a great way to buy your balloons and inflate them right at the party site. Avoid the need to transport bunches of balloons and take the risks of a strong wind carrying them away. There are some options when it comes to choosing a disposable helium tank for your next function so let's take a look and see what best suits your needs.
30 Helium Balloon Kit
The 30 balloon kit is just for small functions and limited numbers of guests. This kit provides you with enough balloons to accent your party area and still have a few left for guests who may be interested in taking one home. Kit includes 8.9 cubic foot disposable helium tank, which is enough for 30 9-inch latex balloons, an assortment of 30 vibrant colored balloons and a spool of ribbon to use for attaching or for guests to hold balloons with.
50 Helium Balloon Kit
This disposable tank is filled with 14.9 cubic feet of helium, all you need to fill up to 50 9-inch or 27 11-inch latex balloons. This kit is suited for a larger group or a function that you would like to have larger balloon displays at. This kit includes your disposable helium tank, 50 9-inch latex balloons of assorted colors and a spool of ribbon. Cut down on your shopping time by picking up this kit and getting all you need in one box.